Volunteer Travel to El Salvador to Rekindle Friendships and Make an Impact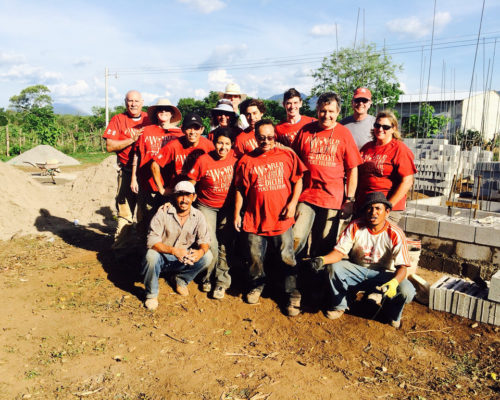 On May 12-16, 2016 volunteers from the Habitat for Humanity affiliate in the San Francisco East Bay and Silicon Valley region traveled to El Salvador to help build two homes through the Global Village program. As the affiliate's fifth trip to the region, this was a fantastic opportunity to reconnect with friends in Usulutan, El Salvador, to work very hard to help two more deserving families, and to help address the critical housing crisis in El Salvador.
The homes were in early construction phases and volunteers spent their days digging trenches, mixing concrete with shovels, and pouring the foundation for the seismic-resistant concrete block home. Despite the hard work, the volunteers found the experience profound and a wonderful opportunity to work together, overcome challenges, and forge deep relationships.
"This was a life changing experience for me," said one team member." This trip have showed me that volunteering is not just an occasional event. It has made me question who I interact with and why. What do I want to do with my time and who do I want to be surrounded by."