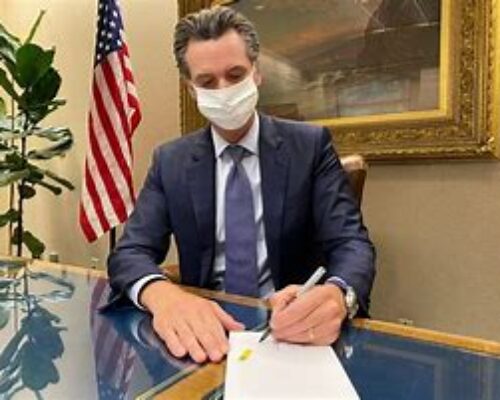 After a strong year of passing housing protection and preservation legislation during the 2019 session, 2020 was touted as the year of production. Unfortunately, the wide reaching impacts of covid on the legislature – both directly and indirectly, saw a number of critical production measures fail.
Despite this, we did see some important housing bills pass this year and below is the full list of those signed by the Governor prior to the September 30th signing deadline. The measures below were of particular importance to Habitat. We are happy to share that measures removing barriers to building through parking requirements, such as AB 1851 (Wicks) was signed as well as measures incentivizing construction of affordable units through density bonus, like AB 2345 (Gonzalez). The Governor vetoed AB 69 (Ting), veto message linked below – this bill was introduced near the end of session by Treasurer Fiona Ma, as a means to provide bridge financing to Californian's interested in building ADUs but unable to secure the funding to do so. While supportive of the overall intent, concerns raised by CALHFA over the risk to their bond ratings ultimately influenced the Governor's decision. In his message, he instructed his Agency staff to work on this issue in the future.
Signed by the Governor:
AB 434 (Daly) – Creates uniform application procedures for state housing grant and loan applications
AB 725 (Wicks) –  Require metropolitan and suburban cities to plan for more multifamily units to increase moderate income housing options
AB 1851 (Wicks) – Modifies religious institution parking requirements to allow for the development of housing projects
AB 2345 (Gonzalez) – Expands the state's density bonus law providing additional concessions and incentives to expedite housing development
AB 3182 (Ting) – Directs Common Interest Developments or HOAs to allow at least 25% of homeowners to rent their properties. Also included clean-up to technical errors in 2019 ADU legislation
AB 3088 (Chiu) – Creates protections for homeowners, tenants, and small landlords impacted by the covid-19 pandemic
Vetoed by the Governor:
AB 69 (Ting) – Provides homeowners with financing to construct accessory dwelling units. A veto message can be found here.