Competent Person Safety Training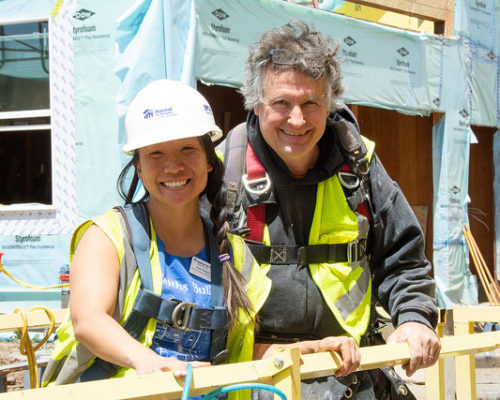 Who Should Attend?
Anyone who operates a construction site or is associated with construction activities. It is an OSHA requirement that you have a trained "Competent Person" on the job site. If you do not have such a person on a site, you could be risking more than you may realize!
Habitat for Humanity invites you to participate in this very important training session. This class is open to both Habitat /Non-Habitat staff and volunteers.
The training will be led by: Mike Humes, Habitat Construction Safety trainer
Habitat CA & Greater Sacramento are hosting this safety training for anyone involved in construction or retail operations, including staff and volunteers. The workshop will be held at the Greater Sacramento training room.
Class size is limited, so be sure to register before classes are filled!
June 19-20, 2018 (Tuesday & Wednesday)
Construction OSHA Training – $150
(2-day course | 8:00 a.m. – 5:00 p.m.)
Questions?
Contact Ginny Claborn at ginny@habitatca.org
**Registration fees will cover materials, lunch and snacks. Attendees will be tested, and certified as a "Competent Person" upon completion of the course.
Register Online Below