Habitat for Humanity Greater San Francisco Receives Support from the CZI Community Fund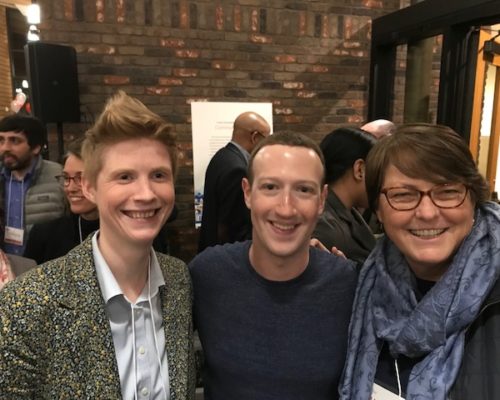 Habitat for Humanity Greater San Francisco's Neighborhood Revitalization (NR) program provides critical home repairs to support long-time, low-income homeowners who have owned their homes in the San Francisco Bayview neighborhood and East Palo Alto (EPA) community. We do this by focusing on safety, accessibility, and deferred maintenance issues that affect a homeowner's peace of mind, long-term ability to age in place, and ability to maintain the home as a legacy for future generations.
Financial support from the CZI Community Fund will directly address the need to preserve the EPA working-class community of color through support of our NR program. The Peninsula's shortage of land and soaring property prices have impacted EPA. In fact, EPA has lost half of its African-American homeowners since 2000 according to the U.S. Census. This investment will drastically improve the quality of life of residents by allowing them to remain in the community they have lived in for decades and by helping to keep the neighborhood vibrant and diverse.
Funding from CZI will support the material costs (90%) and staff time (10%) to complete 10 of 21 planned home repairs in East Palo Alto. NR activities include major repairs such as replacing roofs and windows, building fences, rebuilding decks and stairs, repairing loose or buckled flooring, and installing outdoor lighting.
Habitat Greater San Francisco's Neighborhood Revitalization Program Manager: "We're excited to work alongside so many other vital community partners to support the incredible neighborhood of East Palo Alto. The encouragement from the CZI Community Fund will help ensure we can take meaningful action to help long-time, low-income homeowners address critical deferred maintenance issues that are threatening their safety and long-term ability to age in place and protect their homes for future generations."